Today we published our first "Daily Beast Feature." It's called "Death by Indifference" and, through text and videos, it tells the story of history's fastest-spreading HIV/AIDS epidemic taking place in Russia.
The project came through a former Senior Producer Gregory Gilderman who went to Russia last year to report on the epidemic with support from the Pulitzer Center on Crisis Reporting. The black and white photos are from photographer Misha Friedman who visited clinics throughout Russia that treat people with tuberculosis and HIV/AIDS. We wanted to place the focus of the page on the video stills and photography, since they highlight the people at the heart of the story. Our design decisions focused around making those images as evocative as possible. The black background lets the woman's expression draw out from the page. The videos brighten as you scroll to them, drawing attention on the images and text in that section. That was easy to do using the "relative mode" of the Skrollr.js library.
All that said, we think the best part of the design, besides the images, came from Bronson Stamp's choice of the beige color for the active nav bar item. Something about fading from grey to beige really makes those section headers lift off the page. Use it with abundance: #f3f0df.
Below, our first pen and paper mock-up: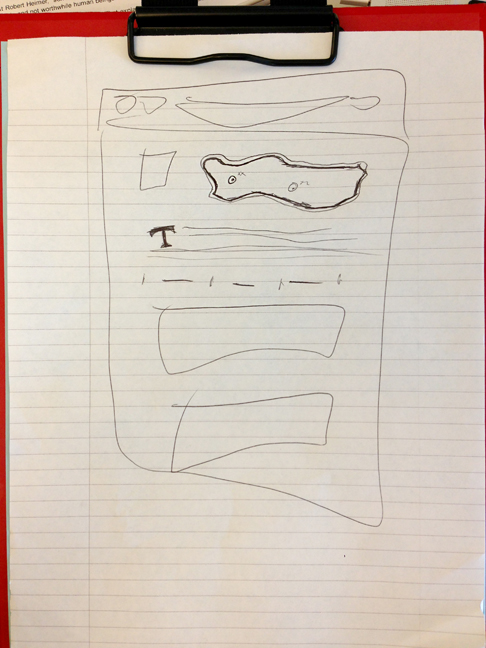 Michael Keller & Sam Schlinkert